Instant cash offered for disposing your unwanted truck in Western Downs Region
Selling your truck privately can quickly become a nightmare, let Truck Salvage help!
With decades of experience in the auto wrecking industry, we pride ourselves on making the selling experience as simple and stress-free for the customer. Want cash for your truck? Nor problem, we've got you covered. As long as your truck in in good nick and the model is from 1980 onwards we'll be happy to take it off your hands.
We Acquire and Remove a Variety of Trucks of Following Brands:
We are the expert truck wreckers in Brisbane on all makes and models of any age and condition of vehicle, including:
Toyota Truck Wrecking: Hilux, Landcruiser, Hiace, Dyna
Mitsubishi Truck Wrecking: Mitsubishi Canter and Mitsubishi Fuso
Hino Wrecking: Hino FD, Hino FC, Hino FF, Ranger, 300 series.
Isuzu Wrecking: Isuzu NPR, Isuzu NQR, Isuzu FSR, Isuzu FRR, Isuzu SBR.
Something else? We'll wreck it, too!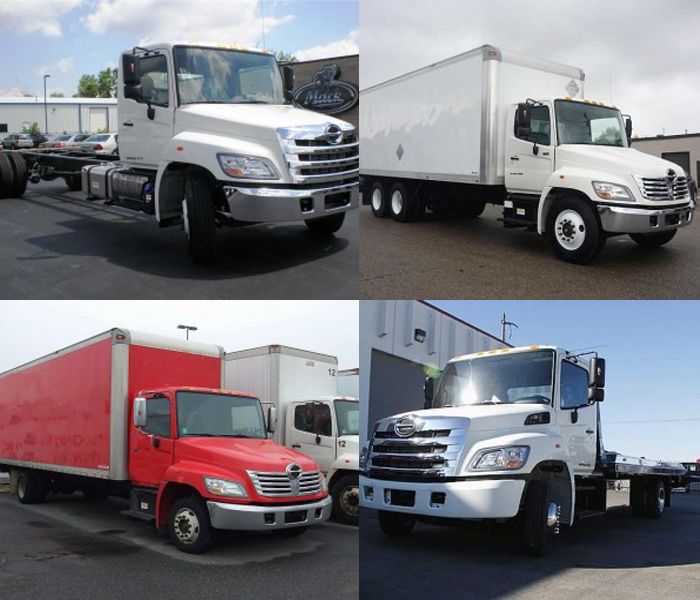 ---
Selling privately can often lead to a lot of unwanted stress with no shows, low ballers and time wasters, rest assured that we are in the business of making sure you leave with a smile (and a pocket full of cash).
With Best Prices Guaranteed, Everyone Wants to Sell their Truck with Truck Salvage
We keep the process easy & simple:
Fill out our online form for a quick quote
We'll call you to arrange an inspection
We'll offer you a deal (hopefully one you can't refuse)!
Looking for someone to Buy your Junk Trucks Dalby?
You can trust Truck Salvage, Queensland's most reliable truck buying service.
We understand the flexibility and ease throughout the process is of the upmost importance, along with getting the right price, so why not contact the experts at Truck Salvage to help you along the way.
Our goal is to make selling your truck as easy as 1,2,3, so don't bother selling privately, contact us today for your free quote.
Our truck buyers are expert appraisers, being able to make cash offers with just a few details about a vehicle:
Make
Model
Age
Condition
Vehicle Identification Number
Odometer Reading
We don't hesitate about its condition, we make cash offers on any condition of truck:
This means that this very day you could receive Instant Cash for:
Unwanted Trucks
Wrecked Trucks
Junk Trucks
Damaged Trucks
Salvage Trucks
Accident Trucks
Old Trucks
Additionally Used Buses, Wrecked 4x4s, Scrap Trucks, High Mileage 4WDs, Low Mileage Ute, Tanker Trucks, Accident 4×4, Fire Ute, Flooded Truck, Salvage 4WD, Mechanical Problems Ute
Whatever condition of your vehicle, don't expect to be turned away. Truck  Salvage will buy it.
We are a car removal company in Canterbury that offers cash on cars.
Our Dalby Service Locations
Truck Salvage Services Western Downs Region Wide with free truck removals that pay instant cash for Junk Trucks Dalby. Whether in:
Dalby area:

Chichilla area:

Murilla area:

Tara area:

Wambo area:

South Taroom area:
Contact Us Today
For a quick and convenient truck sell, contact 07 2102 5477 today. We are your truck buyers in Selwyn that pay the best cash on your old, used, scrap, junk, accident, or damaged truck.
Give us a call at 07 2102 5477
Complete our "Get a Quote" form.
We, the leading commercial wreckers, offer free truck removal services in Queensland.