Queensland's Premier Truck Wreckers
Truck Salvage in Glance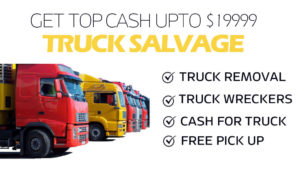 When you're looking for truck wreckers to buy your unwanted vehicle, it can be hard to know who to choose. So, make Truck Salvage your best choice?
We have over 15 years of expertise in auto dismantling industry on an international level, with 10 established recycling facilities in and outside Australia  which are based in Australia, New Zealand, Malaysia & Emirates. We purchase vehicles for complete recycling purposes, either in scrap truck or for some parts reuse in our overseas auto recycling plants or local spare parts market .
Truck slavage has dismantled over 1,000 trucks and imported over 300 containers of parts during the past 10 years of business. We also supply used and aftermarket parts for Japanese Trucks and Commercial Vehicles.
Most of Truck Salvage's staff have worked here for 5 years or more. This depth of knowledge ensures that the part you receive will be the right part.
1. The best cash for trucks quotes
We understand that customers want to get the best price for unwanted truck, so we aim to offer the best cash quotes in North & South Island. We will beat any genuine cash for trucks offer. Visit our Quotes page to get a quote online or call our truck removal team on 0413 645 043.
2. Same-day truck removal services
When you want that old tuck removed, we know you don't want to be kept waiting! We aim to provide same-day scrap truck removal for inquiries that are placed in the morning. Find out more on our Truck Recycling page.
3. Servicing every corner of Queensland region
Truck salvage offer its service right throughout Queensland from up north of Cairns all the way far south of Gold Coast.
4. We buy 4x4s, trucks, vans & more…
We'll buy just about any type of vehicle ( van, SUV, campervan, bus…), yes we buy them all!
For cars, kindly click the following links cash for cars.