We Pay More Cash for All Trucks!
Get Best Price for your Unwanted Truck in Gatton!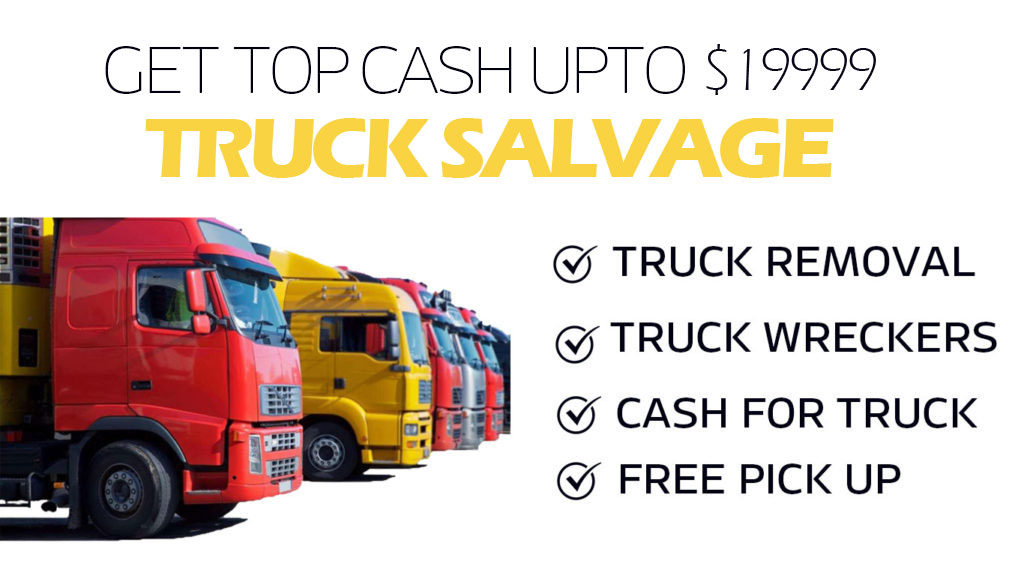 We offer free truck removal services in all towns of Lockyer Valley Region including the town of Gatton. The following is an overview of the benefits you get when you choose to sell your old truck to us:
We will buy any truck in any condition, and we will give you instant cash for it. Call us and discuss how our free truck removal and cash for truck services can benefit you.
Get THE BEST CASH OFFER available for your unwanted, scrap, or rusted truck! At Truck Salvage, we promise to remove your vehicle the same day we offer you a quote. It may be hard to tell that truck that's been in your life all these years adieu, so we will help make the process of parting with it a lot easier for you. If your truck was damaged after a car accident or is no longer running, let our team at Cash for Trucks Gatton pay you hard cash for it and remove it for free.
INSTANT CASH PAYMENT (Cash for Trucks Gatton)
Once we pick up the damaged truck from you, payments will be made that very same day and instantly. Our work ethics include being absolutely just and fair with the clients regarding their payments and maintain their satisfaction level and offer you price quote depending on your truck's condition.
Call 07 2102 5477 Or Get a Quote.
We specialize in offering free towing, removal, and auto wrecking service to residents in Gatton. We take old, scrap, destroyed, and junk trucks and guarantee the quote we give you for your truck.
We payout instantly (at your door when we arrive to remove the truck), and we will help with completing the paperwork needed to transfer your truck's sell. If you have a whole fleet of unwanted trucks, we would be more than happy to take them off your hands.
Let Us Do the Heavy Lifting with Our Free Truck Removals Gatton Service
Trucks normally do the heavy lifting – but when you require your Truck to be sold and removed quickly, Cash for Trucks Gatton can handle the job with confidence and care.
Our Free Truck Removals are available Lockyer Valley wide and with a fleet of tow trucks stationed in many locations, we're never far away to give you the service you need.
We offer Gatton Residents:
Cash for Broken Trucks
Cash for Damaged Trucks
Cash for Scrap Trucks
Cash for Unwanted Trucks
Cash for Write-off Trucks
Cash for De-Registered Trucks
Cash for Registered Trucks
Cash for Unregistered Trucks
Local Scrap Truck Buyers 
We are local, reliable and offering scrap dismantling services for more than 15 years now. You can sell your junk trucks with full satisfaction. We dismantle the required auto parts and recycle the rest of unwanted scum in a proper format.
We, the leading commercial wreckers, offer free truck removal services in Australia.