Brisbane Reliable Scrap Dealer of Unwanted Tipper Trucks!
We are glad that we have expanded our Tipper Truck Wreckers Queensland Wide with more locations in Brisbane and Beyond.
At our Tipper Truck Wreckers, we wreck all models of Tipper Trucks like:
We not only scrap truck removal we also buy your unwanted tipper truck for cash, if you are looking for a Tipper Truck Wreckers to sell your old and damaged tipper truck you have come to the right place. Truck Salvage offers a practical way to get rid of your old, unwanted tipper truck. We are experienced in truck wrecking, truck removal, and truck dismantling in Brisbane!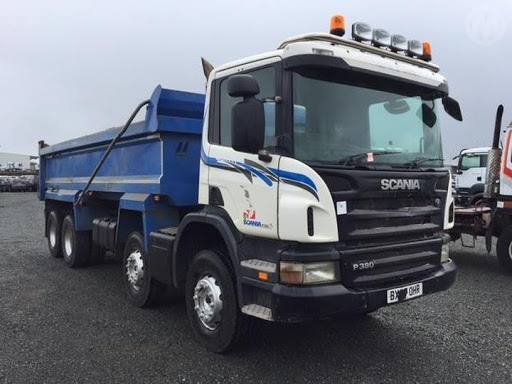 No need to go out of your way in order to find someone to buy your old scrap truck. We are willing to buy all types of trucks. Even if it is completely unusable, we will still take it. Regardless of the truck's brand, condition, age, make, or model, we will pay you to cash in no time!
To name, here are some car models that Tipper Truck Wreckers have purchased from customers throughout Queensland & Australia:
Need to Sell your Truck? We're Buying!
We buy trucks in any condition & anywhere in Queensland. Late-model, worn out, blown motor, or just unwanted. We want your truck!
Fill out our simple form
We'll review your details & contact you within 24 hours
We'll organize an inspection
Latest Tipper Truck Wreckers Stock
Isuzu FVD950 AUTO HD 
Freightliner Century C(S/T)
Fuso FM1627 AUTO
Mercedes-Benz ACTROS
International Prostar
Mack TRIDENT Trident
Hino GH 1835
Kenworth T408
Fuso Canter 715
Isuzu FRR 107 210 TIPPER
Hino FE 1426-500 Series
Freightliner COLUMBIA
Isuzu NLR 45-150 AMT TIPPER
Western Star 4864 FS2
Iveco Acco 2350G
Freightliner Coronado
Mitsubishi Fighter 1024
Mack Granite
Volvo FM450 8×4 TIPPER
Hino GT 1322 4×4 – TIPPER/CHIPPER BIN
Volvo FL AUTO 
Truck Salvage Brisbane
Truck Salvage specializes in truck dismantling of American, Japanese and European trucks on site. We stock a huge range of trucks that are currently being dismantled, making second-hand parts available for purchase
And because we provide onsite truck breakers at our Brisbane auto wrecking yard, we have access to hard-to-find truck parts and components. So, It doesn't matter if you are looking for second-hand motors, gearboxes, cabs or smaller items like seat-belts, interior parts, and electrical components or a more specific truck part, we have you covered. Plus, we ship Australia wide and can deliver it to you quickly and safely.