We Offer Top Cash for Junk Trucks Beaudesert Shire
Are you living in Beaudesert Shire and have an old/unwanted tripper truck, tractor or loader in your farm from which you want to get rid of. Are you thinking what to do with it?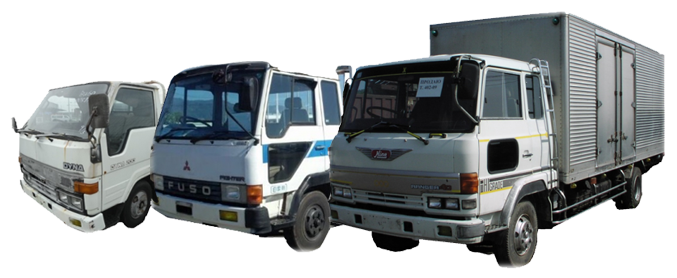 First owning a truck is not a bad thing, and if you are Beaudesert area with the truck at your property, then that can be countered if you are going to sell it to us which we deal with trucks in a daily basis. If you are going to take good procedures that, you will get cash for Junk Trucks Beaudesert without any hesitation.
Beaudesert
Beenleigh
Cleveland
Coolangatta
Coomera
Nerang
Southport
Tamborine
Tingalpa
Waterford
Free Truck Removal Any Model Any Condition
With each passing day your truck will lose its value and spending time advertising online can be a hassle and time consuming. A smarter way to get rid of your old truck for top cash is to use Cash for truck removal services. We will provide you with a hassle free service leaving you satisfied with the deal. Do your part to help preserve the environment and 'Get rid of the Old Truck' by using our "Free Truck Removal" service. Truck Salvage comes to your Beaudesert location to remove old or abandoned trucks. Our scrap truck removal services Include:
Free Removal Unwanted Trucks or bodies with or without wheels
Removal of Heavy Vehicles
Removal of Accident or Breakdown Vehicles
Junk Truck Removal
Scrap Trucks & Vans
Tractors, Tankers, 4×4 Trucks
Truck Salvage Promises to Customers
Our company is one of the top QLD Auto wreckers that buy more than 100 vehicles a week. Truck owner and customers are everything for us that's why we promise our customers that
Our Prices for all trucks are top in Queensland region
Exact Price for all trucks that were promised on phone. No price change on spot.
Your satisfaction is guaranteed.
Qualified and professional staff for old and scrap truck removing, towing and wrecking
100% Environment clean by removing scrap trucks
NO DOCUMENTS
We are experienced in this truck wrecking so we don't ask our customers for any documents besides a photo id. One of our truck specialists will come to your location and will do all the paperwork.
To get cash for Junk Trucks Beaudesert, you need to show us the truck ownership documents. It will ensure that the truck belongs to you and you, are the current resident of Beaudesert.
Additionally, we do not need any documents from our customers. Alternatively, if you can drive your truck to us we can finish everything on the spot.
Truck Brands We Buy For Cash
We accept all accept all makes and models, European or Japanese:
About Our Truck Removals
We are a fully licensed truck wreckers company in Brisbane that operates throughout South Queensland areas. We are a reliable and dependable Truck Removal service provider. We offer the best prices in Beaudesert for Unwanted Scrap Trucks. We ensure customer satisfaction every time, offering free vehicle removal always, so you don't have to worry about any hidden fees.
Truck Salvage is a professional company, which has been trading for more than 12 years now. With years of experience in the field, we have grown considerably to great heights. We have won our customers' trust by offering the highest quality service.
Our customers appreciate our same-day services and enjoy the convenience of selling their truck within the comfort of their home. We come to your Beaudesert location and evaluate your truck on the spot, regardless of its age, model, damage, or make.
Contact Us Today
To obtain a cash for trucks offer & schedule a free truck or 4×4 removal anywhere in Beaudesert, contact Truck Salvage at the number below. We are your truck buyer that won't waste your time.
Call us at 07 2102 5477.
We, the leading commercial wreckers, offer free truck removal services in Australia.