WHERE CAN I SELL MY LORRY/TRUCK IN QLD?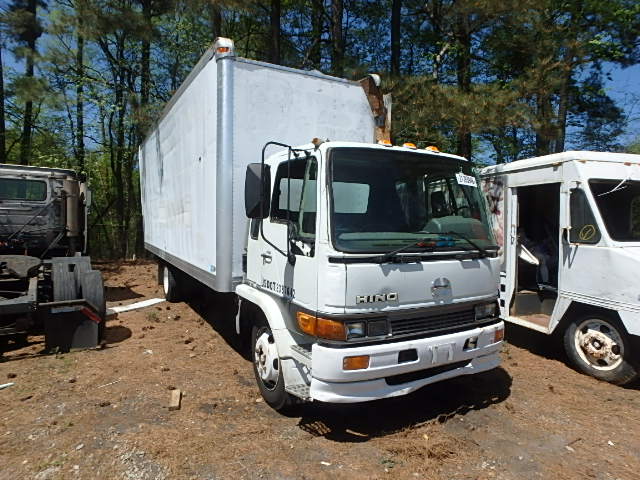 Luckily for you, there's some good news and some really good news. The good news is that you've come to the right place. The really good news is that we buy any trucks and we offer the best prices for all sort of medium and heavy rigid vehicles. Every time you think, where can I Sell My Truck Queensland?, think trucksalvage.com.au – we're always ready to buy.
By selling your commercial vehicle with us, you avoid the hassle of having to sell privately. This will save you time, money on advertising and the stress of dealing with time wasting, tyre kicking auto buyers.
We travel Queensland wide viewing used vehicles for sale. Therefore, if you're ready to sell, we'll gladly come to you, give you our competitive price to consider, buy and collect – let's make a deal today!
It's easy to sell your lorry with trucksalvage.com.au. Simply follow the 3 step process below..
Let us know what type of truck you're selling,
Fill in the easy form and provide us with as many details of the vehicle that you're selling. (For an accurate quote, please attach some photos).
We will review the vehicles details and provide you with a realistic, market value lorry quote. If you're happy with our lorry valuation and wish to sell, we're ready to buy.
Truck Salvage is based in Brisbane with 2nd branch located in Rockhampton. We have more than 20 years experience as one of the Queensland's leading used truck and trailer exporters. We're always ready to buy trucks wanted for export.

FREE No Obligation Valuation!
Quick Quotes (within 24hrs or less)
We Buy Any Make, Year & Condition
Best Prices For Japanese Trucks
Fast Cash Payments
We're Ready To Buy Today
We regularly buy the following types of trucks and more,
Toyota Truck Wrecking: Hilux, Landcruiser, Hiace, Dyna
Mitsubishi Truck Wrecking: Mitsubishi Canter and Mitsubishi Fuso
Hino Wrecking: Hino FD, Hino FC, Hino FF, Ranger, 300 series.
Isuzu Wrecking: Isuzu NPR, Isuzu NQR, Isuzu FSR, Isuzu FRR, Isuzu SBR.
Kenworth, Scania, MAN, DAFF, Mack, Freightliner, Western Star…
INSTANT PAYMENT – SAME DAY CASH FOR TRUCK
Sell your truck now! We operate 24 hours a day, 7 days a week. This schedule allows you to sell your in rural Queensland after hours, on the weekend or any time that suits you. We'll send our specialists to your location, have them evaluate your truck, and offer you cash.
Truck Salvage is Queensland's Leading Truck Buying Company
Having purchased over 1000 trucks, you can rest assured that we are the experts that know how to get the job done. We are committed to making sure our customers are satisfied and have had a positive experience using Truck Salvage.
With an Australia-wide network we can match you with the best price for your truck, why bother going through the hassle of selling privately when your can experience ease with Truck Salvage. As long as your truck is in good shape and is not older then 1980 then we can help take the stress out of selling your truck.
We, the leading commercial wreckers, offer free truck removal services in Queensland: