We Buy Scrap Kenworth Trucks in Queensland, Get Your Quote Fast.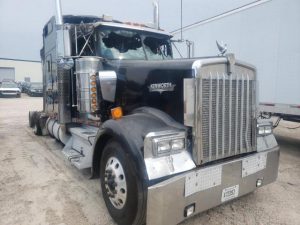 We Buy Scrap Kenworth Trucks and Scrap Kenworth Trailers. Whether your Kenworth truck is a runner or non-runner, roadworthiness failure, crash damaged or written off. We are always interested in buying your Kenworth vehicle. We specialize in selling truck spares and have the resources to buy any scrap or damaged truck. From a single unit to an entire fleet. We are interested in scrap or damaged write-off's, and mot failures from 3.5 ton upwards, any Kenworth model.
If you're looking for K Kenworth Truck Wreckers Brisbane, then we have got you covered! We purchase every model of Kenworth for our wrecking services, so no matter what kind of vehicle you have – we can help. Our team is highly experienced with Kenworth trucks and are dedicated to providing the best service possible.
T2000, T950, T880, T800B, T700, T680, T660, T600,  T370, T300,  T270, T170…
K370, K270, K200, K108…
W900, W900L, W900S…
BU series, KHC series, C series.
Whether you need to replace a part or want to buy an entire wrecked vehicle, we have the expertise and skill to help. Contact us today for more information about our Brisbane truck wreckers! We look forward to hearing from you.
We Buy Scrap Trucks, we buy all body types, steel bodied, aluminum bodied, Box Trucks, Curtain Sider Trucks, Flatbed Trucks, Drop side Trucks, Refrigerated Trucks, Tipper Trucks, Tanker Trucks, Crane Trucks, Tractor Units and semi-trailers, all models considered.
How it works?
Step 1
Enter your commercial vehicle's details onto our online quote form
Step 2
Get a quote instantly
Step 3
Please accept the quote
Step 4
Your truck is collected and you get paid by bank transfer/cash
Sell Your Scrap Kenworth Truck  to Us.
Selling your scrap truck or ex fleet of trucks through online sites, publications or an auction can be both costly and time consuming. It is more than likely your truck may have failed a mot and the cost of repair is far greater than the value of the truck. Or a pending repair may feel worthless as your already thinking of purchasing a new replacement. Or a road collision has caused irreparable damage to the vehicle. Whatever your reason we take the pain and frustration out of trying to haggle for your best price.
Why not try us first get a quote for your scrap truck or lorry today. With our hassle-free buying process, you can sell your truck quickly. Whether you are a Fleet Owner, Private or Single Vehicle Owner, bank, or a Finance Company. Simply fill out the enquiry form. Provide as much information as you can about the scrap truck or scrap trucks you wish to sell, and we will get back to you promptly. All valuations given are entirely free with no obligation. Why waste valuable time and money with publications and auctions, tyre kickers and time wasters. We really are ready to buy.
KENWORTH TRUCK PARTS AT TRUCK SALVAGE
Kenworth Truck Parts Brisbane
---
Truck Salvage has spent decades perfecting their designs in order to make the Kenworth brand synonymous with the word "quality." These trucks represent some of the most powerful commercial heavy trucks on Australian roads. No matter what you're driving, you'll only find the best Kenworth part when you browse our Kenworth Truck Wreckers. Everything available at Truck Salvage is guaranteed to include comprehensive warranty information, and to be covered by an industry-leading return policy that lets you buy any part with confidence. Our Kenworth Truck Wreckers team of customer service experts and dedicated sales staff are standing by to help you find the parts you need at a budget-friendly, no-nonsense price: give us a call or shop online today and see the difference for yourself!
Why Truck Salvage?
If you're looking to get rid of an old scrap Kenworth truck or trailer, we're the company for you. We buy all types of Kenworth trucks and lorries, and we're always willing to give a fair market price.
We also pay immediately & usually offer better prices than trade-in value. So if you're thinking about selling your scrap vehicle at the end of a contract hire agreement, you could make a tidy profit.
Finally, if you have a fleet vehicle that you're looking to get rid of, we can guarantee that it won't be resold within the Queensland state. So contact us today and let us take care of your scrap Kenworth truck.
Call us today on  07 2102 5477 for your free estimate