Get Paid for Scrap Trucks Right at your Doorstep
Are you keeping a broke down or accident damaged personal or commercial truck? Are you not sure about what to do with that old piece of scrap? or may be wondering who is going to remove such an unwanted large vehicle from your property?
Unwanted Truck Disposal
Truck Recycling & Dismantling Services
Desired Cash For Scrap Trucks
Free Scrap Trucks Removal Brisbane Wide
Free Paperwork on Sale of Truck
Dollars for Wrecked, Abandoned or Flood-damaged Trucks
Every time you wonder about any of the above questions, remember the name Truck Wreckers in Brisbane. We can understand that it is extremely difficult to move a broken down or completely totaled commercial vehicle, that is why we offer smart truck removal, auto wrecking, recycling all over Brisbane. We buy all manufactures regardless of its condition.
Any Hino model is welcome. We wreck Hino Dutro, Hino Jumbo Ranger, Hino Gh, Hino Gd or Hino 300, Hino 301, Hino 302, any Hino 300 series or any class of Hino model.
We buy all Isuzu models NPR, FRR, FSK, NKR and all other series and models.
Cash for truck wrecking for all Nissan truck models like Atlas, Civilian, ck40, MK series, pk series.
At Truck Salvage, we are special in wrecking all Mitsubishi Trucks like Canter, Fuso series and other series.
TRUCK SALVAGE

BUYS TRUCKS!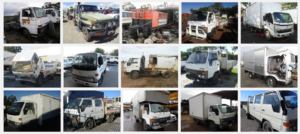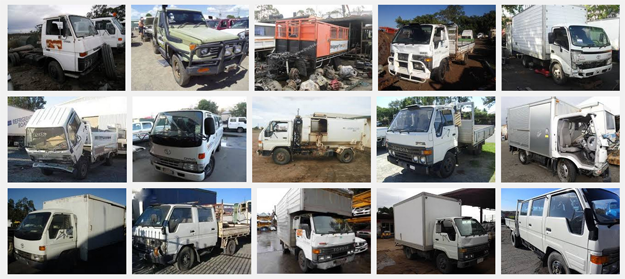 Get your truck of any make and condition sold to us for up to $19,999 cash.
We buy any make & condition of the truck
Get paid up to $9,999 "Cash for your Car"
Sell my truck Brisbane, QLD with ease
SELL MY TRUCK WITH EASE TO TRUCK WRECKERS BRISBANE
When selling your truck of any make and condition make it a priority to call TRUCK SALVGAE. We are Wreckers in Brisbane, that pay top cash for trucks of any make and condition. We know that selling a truck is typically complicated and costly. The worst condition of the truck, the more the owners tend to procrastinate.
With truck salvage, there is no reason to procrastinate. We are truck buyers that allow truck owners ease when selling their trucks. You won't be running in circles wondering how to sell a truck; we offer the easiest way to sell your truck and the peace of mind that they sell is a legitimate sale. Get up to $19,999 cash at truck salvage for the truck of any make and condition.
TRUCK OWNERS GET

FREE TRUCK REMOVALS IN BRISBANE, QLD
Truck owners get the best of both worlds with us. Fast cash for unwanted 4wd vehicles that is a fair price for their trucks and free truck removals anywhere in Brisbane, Sunshine Coast & Gold Coast. We are your car removal company & wreckers that allows you to sit back and relax, knowing that you have not only sold your truck to a legitimate buyer but saves you the expense of towing & wrecking the truck. With us SELL:
Used trucks & have them removed in Brisbane for free
Truck for scrap Brisbane and have them removed for free
Second-hand trucks & have them removed for free
Any make & condition of trucks & have them removed for free
Get Free Quotes on your Scrap Truck Today!!
Interested to know the worth of your scrap truck? Of course, before getting into the selling process, you must know its worth. For this, we have the ultimate solution – Get Free Online Inspection within 60 seconds from us!! Simply, call now 07 2102 5477 & let us know the details of your truck i.e., Make, Model, Year, all accidental history, Mileage Covered up & odometer reading!! Once you inform all the above information honesty, you will get fair quotes for your car. The quotation is free of cost & obligation-free!!